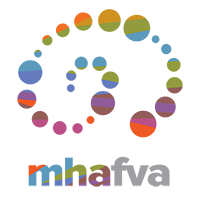 Mental Health America of Fredericksburg (MHAF) is now accepting registration applications for a course for teens in high school.
"Live Love/Love Life" will run for six weeks on Mondays evenings (February 25 thru April 1, 2019) from 6:30 to 8:00 PM.
All meetings will be held at Mary Washington Hospital from 6:30 – 8:00 PM.

Registration is required. 

The attached MHAF Teen packet must be completed and returned to MHAF prior to attending group. (The attached document will provide registration instructions.)

Please complete the teen packet and either:

Scan and email

 back to: 

mhafred@mhafred.org

Mail

 to: 2217 Princess Anne Street, Suite 104-1, Fredericksburg, VA 22401

Fax

 to: 540-372-3709

Please note, this group operates on a first come, first served basis. Once your registration form is received, we will notify you that your child is enrolled in the group.

There is a $25 enrollment fee*. Students who complete the course will  receive a $25 gift card at the final meeting. *Scholarships are available.

No referral is needed.
sector in the greater Fredericksburg area)
To Write Love on Her Arms
is a non-profit movement dedicated to presenting hope and finding help for people struggling with depression, addiction, self-injury, and suicide. TWLOHA exists to encourage, inform, inspire, and also to invest directly into treatment and recovery.
National Suicide Prevention Hotline - 1-800-273-TALK
Crisis Text Line - TEXT 741741
Child Abuse Hotline
- 
1-800-552-7096
Runaway Hotline - 1-800-RUNAWAY
The Trevor Project
 - 1-866-488-7386 - 
Trevor offers 24/7 support via phone, chat, or text to LGBTQ+ young people (individuals 13 - 24). Their website also provides comprehensive resources, education, and advocacy materials for those looking to do more in their communities.